The "Bull-Eye" Oiler is designed for bearing housings, gear boxes, and other oil sump lubrication applications. It is ideal for use in the chemical processing, power generation, pulp and paper, and utility industries. The viewport provides visual indication of lubricant level and condition. Mounted on the centerline of the desired oil level, these constant level oilers do not require any adjustment or level setting.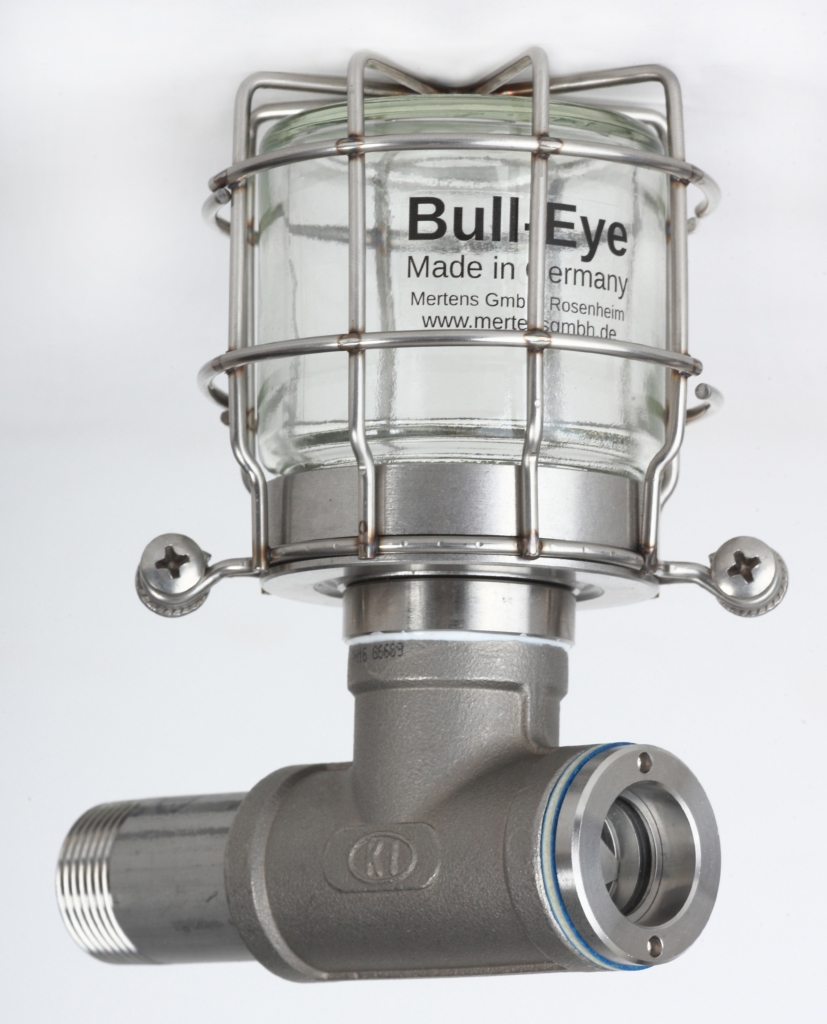 Features:
Available in Stainless Steel (316L) as standard
Closed system design prevents contamination and spillage
The reservoir is mounted simply by sliding on and locking into the main body, screwing is not required
The viewport is designed according to ATEX instructions and can be replaced with other types e.g. 3D version
Reservoir interchangeable, models with 500 ml reservoir
Also available with a plastic reservoir (Type BP)
It is possible to mount an opto-electronic sensor in order to detect low level. This signal may be used for various actions i.e. switching an alarm, solenoid valve for automatic refilling, switch off the machine etc.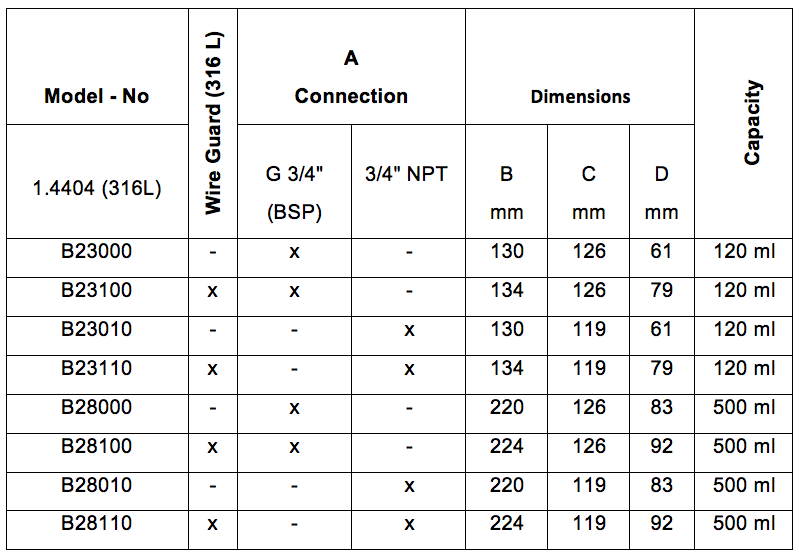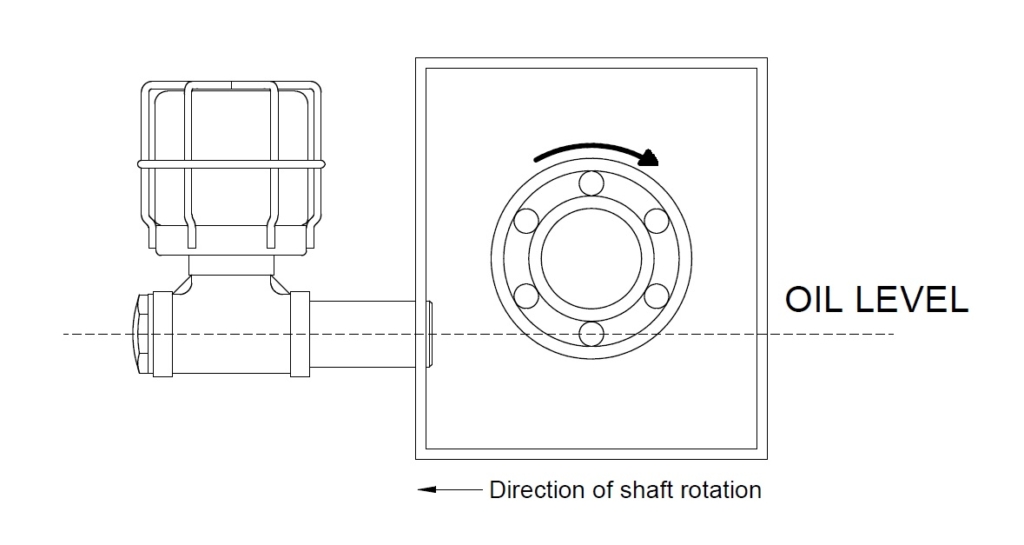 Gaskets: Standard is NBR (max. Temp. 120 °C), Other materials upon request.
Example: Model-No B23100
Bull-Eye oiler with wire guard, G 3/4" (BSP) Connection, 120 ml reservoir
and NBR gaskets
Please note also our other innovative products from stainless steel
i.e. level gauges, breather screws and plugs, reservoirs